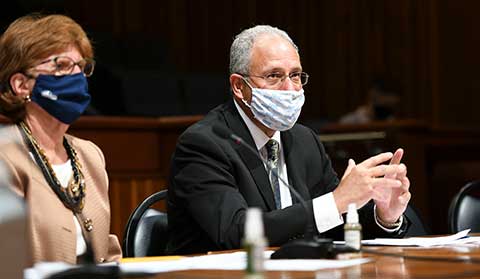 Support the social and emotional needs of kids
With the Legislature's help, NYSUT secured critical federal and state funding to assist schools and students recover from the past year and a half. NYSUT President Andy Pallotta testified this week in a public hearing before the State Senate Education Committee on how districts plan to use their increased state Foundation Aid and federal American Recovery Plan funding. He said, "We continue to urge school districts to consult with education stakeholders and invest in services and supports to address the social, emotional and mental health needs of students."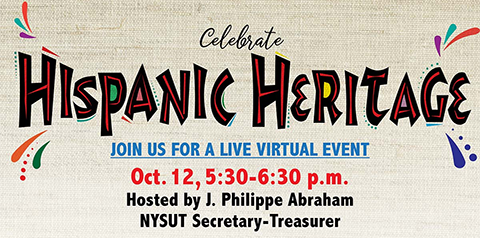 Celebrate Hispanic Heritage!
Join us for "Celebrando Nuestra Hispanidad: A Conversation with Latino Leaders," a virtual celebration of Hispanic Heritage Month from 5:30 to 6:30 p.m. Tuesday, Oct. 12. NYSUT Secretary-Treasurer J. Philippe Abraham will lead a discussion with State Education Commissioner Betty Rosa and AFT Executive Vice President Evelyn DeJesus. Here's more information.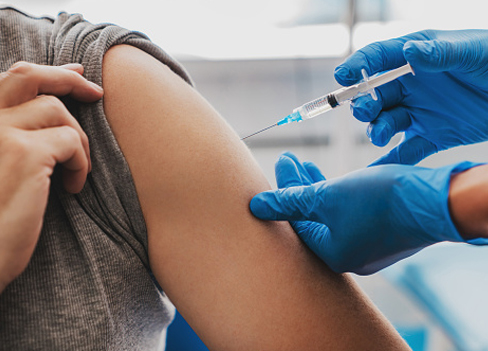 Many NYSUT members eligible for COVID–19 boosters
Educators and health care workers who received two doses of the Pfizer vaccine against COVID–19 at least six months ago are now eligible for a Pfizer booster vaccine. Go here to check on your eligibility and make an appointment at a state site. Those eligible also can get boosters from local pharmacies.
Remember, the union's School Reopening Resources page at nysut.org offers help to ensure students have access to full-time, in-person instruction this year.
More news
Check us out on Facebook and Twitter and Instagram.