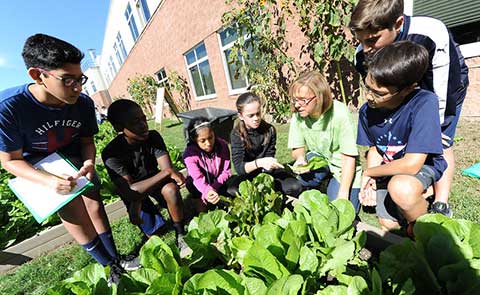 CDC issues new K-12 guidelines for the fall  
The CDC issued guidance for COVID-19 prevention in K-12 schools, emphasizing the benefits of in-person learning and safely returning to in-person instruction in the fall. The recommendations call for unvaccinated students and staff to continue mask-wearing and encourage schools to offer voluntary routine testing at least once a week. They also encourage schools to keep three feet of distancing among unvaccinated kids in the classroom. The CDC urges schools to develop a layered prevention strategy to protect people who are not fully vaccinated.
Meanwhile, the state Department of Health just issued revised guidance regarding the summer session only. Schools/districts may decide to implement revised masking policies consistent with those available in the interim guidance for child care and camp programs.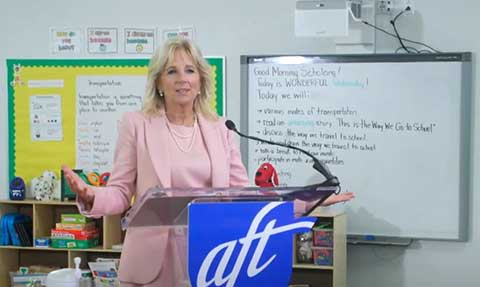 NYSUT leaders contribute to national affiliate events
This month, NYSUT leaders attended the virtual NEA Representative Assembly and the online biennial AFT TEACH conference. President Biden and First Lady Jill Biden, an NEA member, were featured at both events. They thanked educators for their heroic efforts and pledged continued support.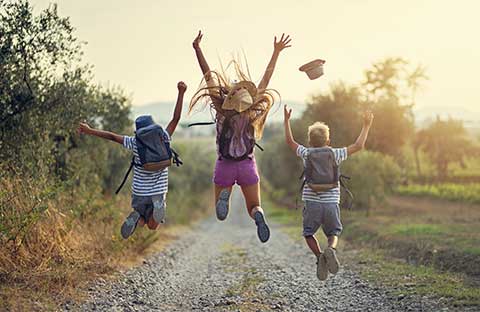 ELT responds to member needs
NYSUT's Education & Learning Trust has added a third session to the Summer Semester so we may offer more online certification courses. Register online by midnight July 14. The third session begins July 19 and ends Sept. 14. Visit ELT's new site dedicated to key topics and concerns facing you and your students.
SAVE THE DATE for our next NYSUT Chat on Twitter at 8 p.m. Sunday, Aug. 22.  We will explore all that ELT has to offer as we turn our attention to the fall and the professional learning needs of our teachers and SRPs. Executive Vice President Jolene DiBrango will be moderating along with ELT instructors.
More news
Check us out on Facebook and Twitter and Instagram.