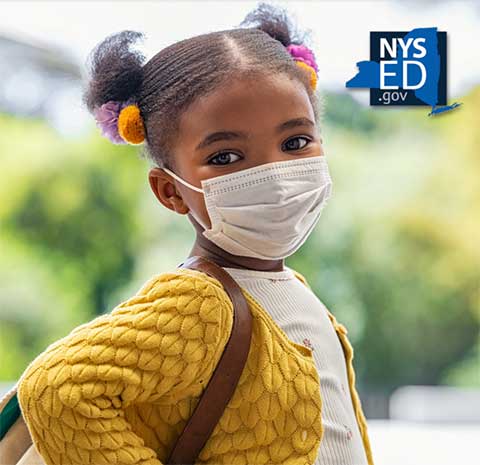 SED issues COVID guidance for schools
Last night, NYSUT applauded the State Education Department for stepping in and issuing statewide guidance on reopening schools. As educators, we know that the best place for students to learn is in the classroom. We must do everything we can to ensure every student has access to full-time, in-person instruction this year. That includes ensuring our schools are safe and healthy for students and the people who serve them. In response to the guidance, NYSUT reaffirmed our support for recommendations by public health experts and SED to implement universal masking, robust surveillance testing and other measures as part of a layered, holistic approach that ensures the health and safety of everyone in our schools.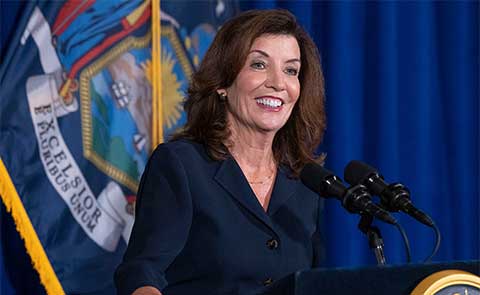 Hochul vows a more collaborative style
NYSUT looks forward to working with Kathy Hochul, the state's first female governor. NYSUT was among the first labor groups to call for Cuomo to step down in the wake of sexual harassment allegations.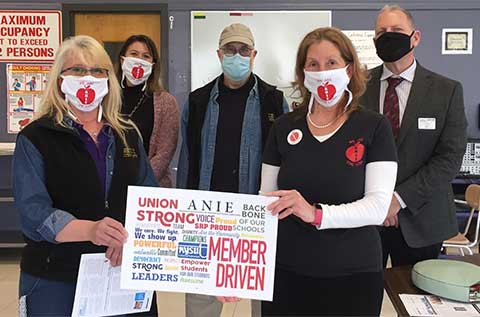 SRP's share thoughts with statewide union
In visits around the state, Second Vice President Ron Gross is connecting with School-Related Professionals. In photo, Gross is with Rhinebeck Association of Non-Instructional Employees leaders Tina Donahue, Stacey van den Thoorn, James Chapman and Stacy Stoliker.
More news
Check us out on Facebook and Twitter and Instagram.